Hole Making Service
Product Detail
Product Tags
Hole-making is a class of machining operations that are specifically used to cut a hole into a workpiece, which can be performed on a variety of machines, including general machining equipment such as CNC milling machines or CNC turning machines. Specialized equipment also exists for hole-making, such as drill presses or tapping machines. The workpiece is a piece of pre-shaped material that is secured to the fixture, which itself is attached to a platform inside the machine. The cutting tool is a cylindrical tool with sharp teeth that is secured inside a piece called a collet, which is then attached to the spindle, which rotates the tool at high speeds. By feeding the rotating tool into the workpiece, material is cut away in the form of small chips to create the desired feature.
Capabilities
 

Typical

Feasible

Shapes:

Solid: Cubic
Solid: Complex

Flat
Thin-walled: Cylindrical
Thin-walled: Cubic
Thin-walled: Complex
Solid: Cylindrical

Process:

Drilling, reaming, tapping, boring

Materials:

Metals




Alloy Steel




Carbon Steel




Cast Iron




Stainless Steel




Aluminum




Copper




Magnesium




Zinc

Ceramics




Composites




Lead




Nickel




Tin




Titanium




Elastomer




Thermoplastics




Thermosets

Advantages:

All materials compatible




Very good tolerances




Short lead times

Applications:

Machine components, engine components, aerospace industry, automotive industry, oil & gas industry, automation components. Maritime industry.
Quality Control
Premiere Precision Components' quality and receiving departments have strict protocols for inspections based on published ISO standards. Our testing methods and procedures are consistent for all products we produce to customers across all industries. This dedication to quality continues throughout our organization with standardized procedures for customer service, accounting, sales, and management activities.
Continuous Improvement
Dongtai fortune has developed continuous improvement programs to develop "best practices" in all situations. When issues arise we address them as a team with sales, customer service, quality, manufacturing and logistics working together to determine a root cause and a strategy for stronger controls. We do this to continually to earn your trust and in order to be your strategic manufacturing partner.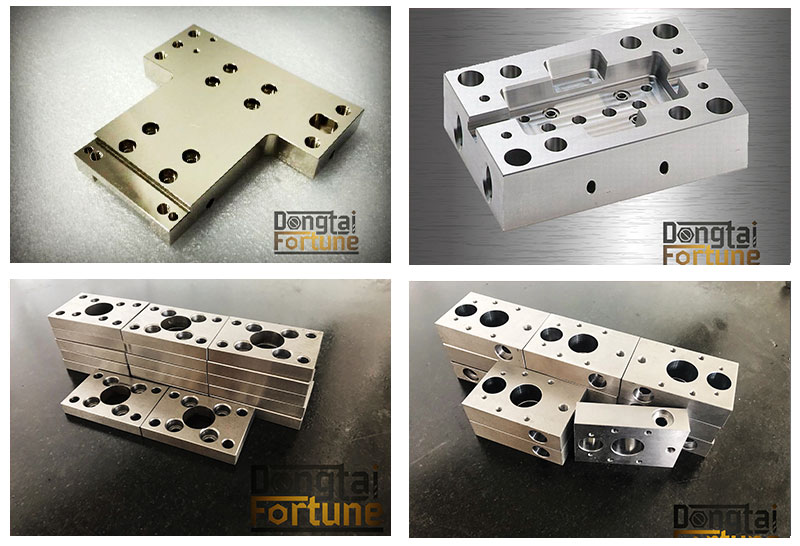 ---
Previous:
Turned Parts Service
Next:
Milled Parts Service
---
Write your message here and send it to us